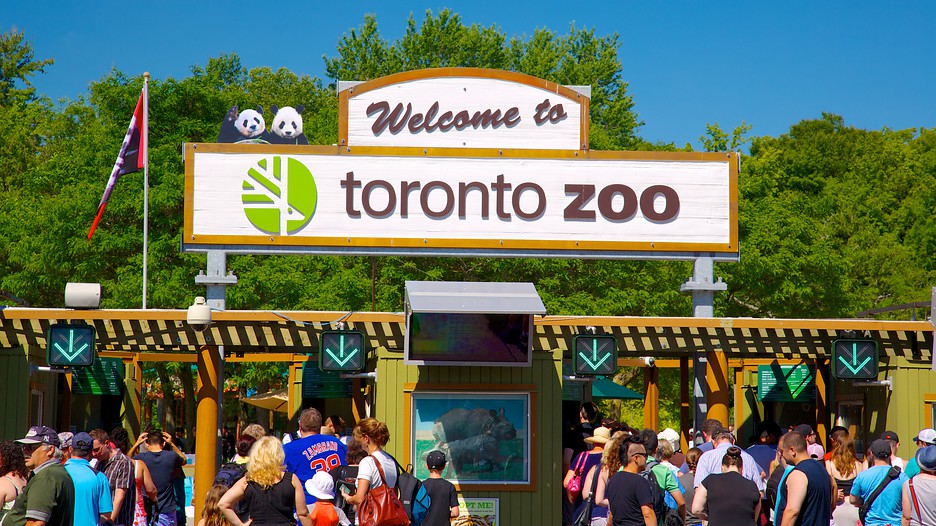 Today after heading to Kensington for our Saturday dry goods Mr.T and I decided to go for a long walk. It was promising to be a really beautiful day with temperatures in the high teens so we walked north on Bathurst heading towards the Nordheimer ravine. On the way Mr.Z texted wondering what we were doing. After calling him we decided to head east on the subway to meet up with him for a trip out to the Toronto Zoo to check out all the new zoo arrivals.
Sadly, it seemed everyone else in Toronto had the same idea and after parking the car we found lineups outside the gate that were waiting more than 45 minutes, and a two hour inside to see the zoo's new pandas. Deciding against the wait, the lines and far too many children we drove instead south to explore some of the trails in the Rouge Valley. Exiting by the Glen Rouge Campground we found really nice trails that snaked through some tall stands of coniferous trees. The trails wound through a muddy forest that also featured some really steep climbs that were welcome exercise for such a beautiful day.
After exploring some of the trails we then drove south to the mouth of the Rouge River to see where it emptied into Lake Ontario. The area around the mouth of the river has been allowed to return to a more natural state, featuring lots of delta like features, including bullrushes, and a winding course that comes to the lake beside a really nice small beach. All together it was a really nice way to spend the afternoon.
For dinner we drove north to Tatami Sushi for some of their AYCE. While located in the parking lot of a movie theatre, with a few other chain like restaurants, the food is always delicious and served in a quick and polite manner. It was a lovely way to end a really nice day exploring with friends.