Yesterday was another beautiful day so Mr.T and I decided to head down to the lake for a walk. We met up with Mr.Z near the Music Garden then walked east along Harboufront discovering along the way an Artisanal Fair that featured lots of booths with people hawking their wares. Mr.T and I had a yummy carved out pineapple filled with a pineapple smoothie while Mr.Z opted for some frozen coffee. Because it was so nice the place was packed with people enjoying the sun and the cooler air along the lake.
Making our way further east we discovered that the Redpath Sugar plant was open for doors open so we walked around the grounds and through their corporate museum before heading over to Sugar Beach. We discovered that the maple trees planted when it was first put together have grown enough to provide a really nice shady canopy that runs along the beach area which faces the sugar factory. We sat for awhile before heading back to Mr.Z's car. He dropped us off so we could walk home via Kensington because I needed to pick up some tomatillos and cilantro for dinner.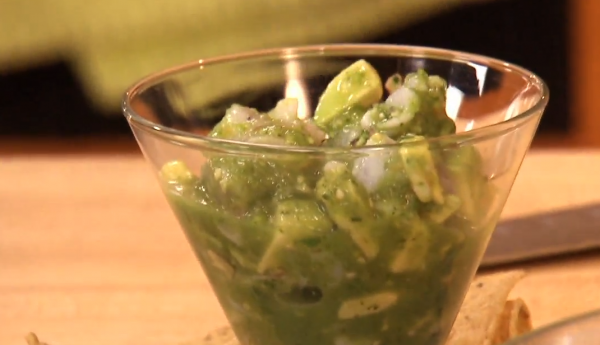 On Saturday I was intrigued by a recipe by Rick Bayless for ceviche verde and decided to try it with some tuna I had in the fridge. Chopping up the tomatillos I added some salt, lime juice and cilantro. I then chopped up the tuna into large chunks and marinaded the tuna in the verde mixture for a good hour. Before serving I added some chopped chilis and avocado and served everything with some nachos. It was really yummy with a crisp, clean taste and the perfect dish for a hot, humid summer day.