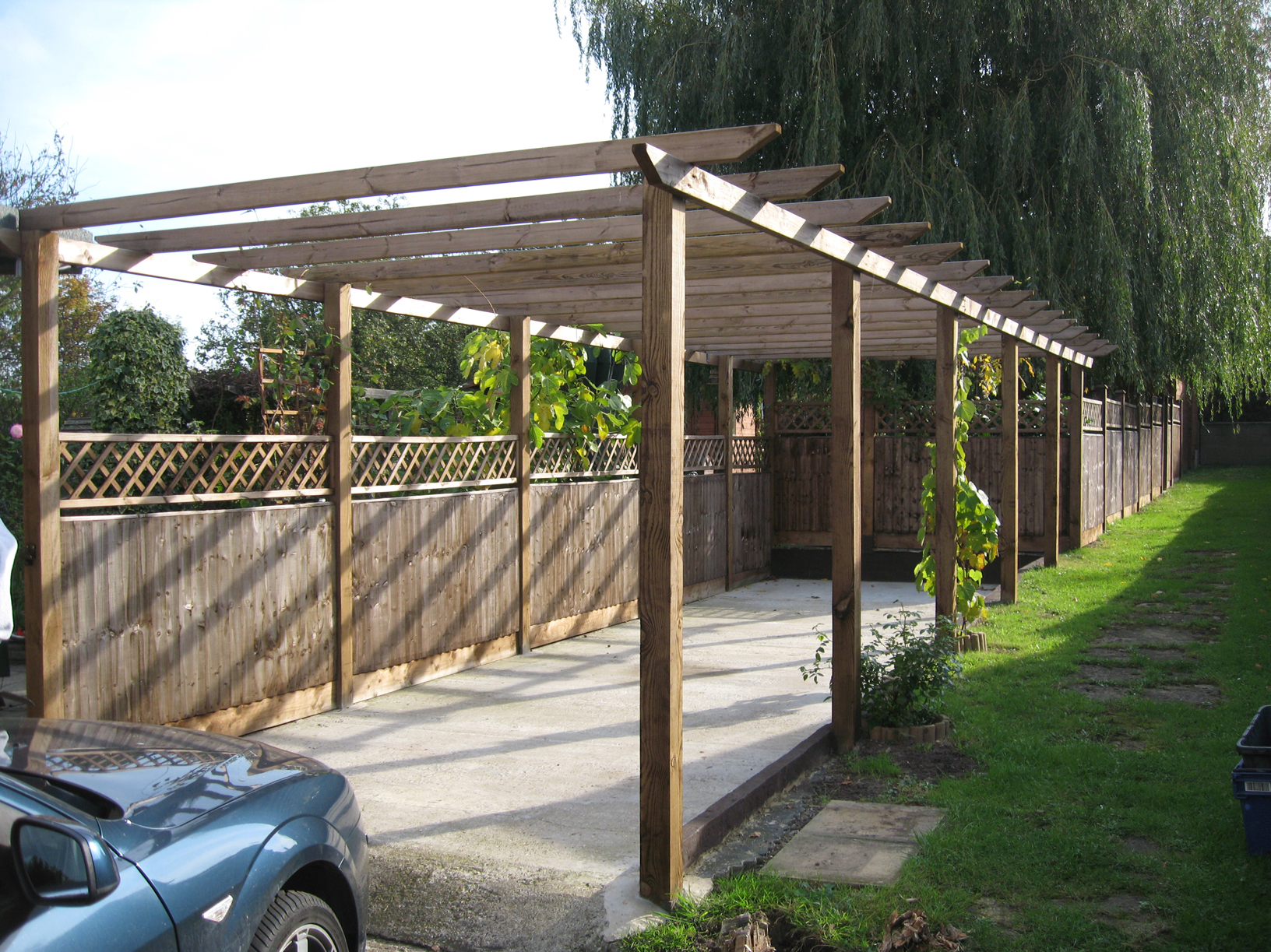 Yesterday I spent the day at home waiting for our local handy guys to come by to begin a new pergola for the back. Awhile ago we decided we wanted to replace the gates that open to the laneway with a garage door allowing for easier access. In order to have a door we need some kind of structure on which to hang the door so we decided to have a pergola cum garage port built over our parking space. We have seen similar structures in the neighbourhood and like the fact that a pergola structure is lighter than a building allowing light still to enter the parking spot.
The guys spent most of the day digging through an old concrete pad that lays under the gravel we have in the area. It is back breaking work, but thankfully they had a giant gas powered auger that allowed them to break through in order to dig down 4 feet. They are going to be mounting 6-6'x6'x14' posts into the holes then topping these with cross beams to support the pergola roof. On top of that there will be transparent corrugated vinyl panels to cover the mechanisms for the door and to keep the area flooded with light.
In the evening Mr.T and I made our way out to the Home Depot in the Stockyards to order the garage door. Sadly, the process is a little more complicated than I was led to believe. First we had to have someone come out and measure for the door, then we need to go back and order the door before they deliver it. The only inconvenience is in the meantime our back gate will not be as secure or as accessible as we would like. But in the end we will have better access to the back.