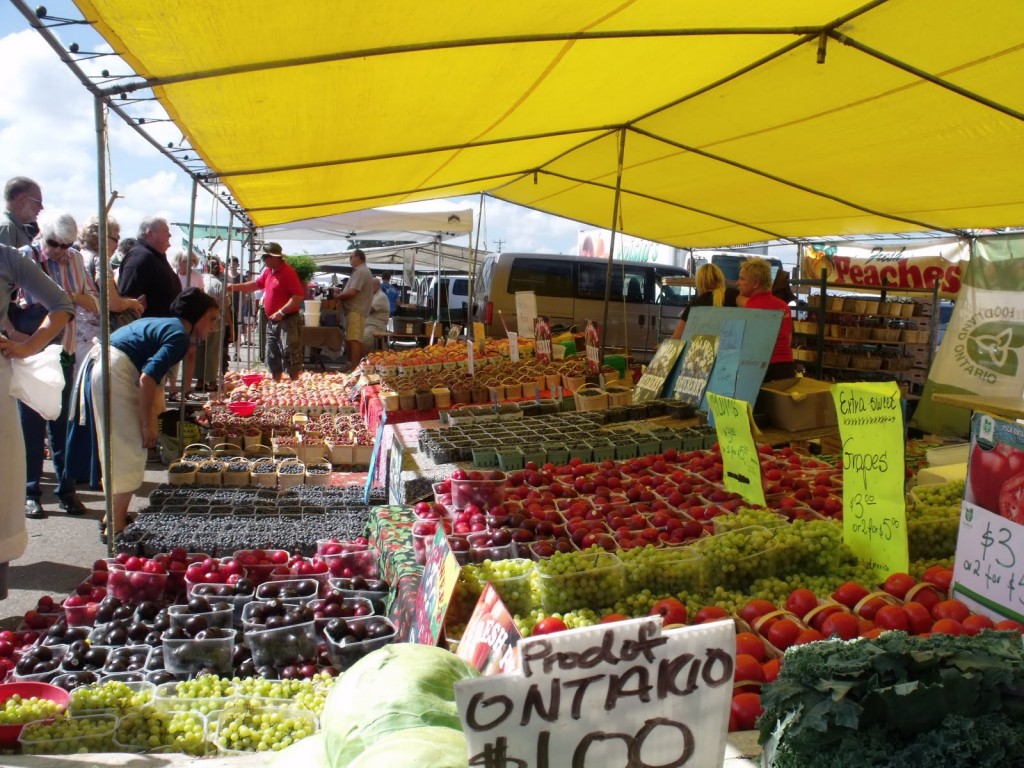 Today after picking up dry goods and veggies at Kensington Market Mr.D and Mr.Z invited us out for a drive to St.Jacob's to check out the Farmer's Market. Sadly, Mr.T didn't want to go for the day, but I wanted to get out of the house. Driving to St.Jacob's it seemed everyone was driving the same way out of Toronto. The market is always fun and filled with lots of stalls with an abundance of summer harvest. I bought a basket of cucumbers for Mr.T so he could make some pickles while Mr.D and Mr.Z bought a lot of veggies and fresh meat from some of the butchers.
For lunch I decided to try an Egyptian flat bread sandwich that was stuffed with a veggie curry. The food was delicious although I must admit I enjoyed the flat bread more than the stuffing which just didn't have enough curry on it. Driving back to TO we picked up Mr.T from home then dropped stuff at Mr.D and Mr.Z's before heading out to Tatami for some AYCE sushi. The place is always busy and the food always delicious. We discovered when we arrived that they had replaced their paper menus with electronic pads for ordering which sends the orders directly to the kitchen. While the pads made some things easier we found it actually took longer to scroll what was offered and had a couple of problems when the pad stopped responding. But in the end the food was worth it and it was nice to have dinner with friends.
Arriving home before going to bed Mr.T and I soaked the cucumbers in a brine for preparation as pickles on Sunday morning. We will have to spend most of the day canning pickles and tomatoes as we have more from the garden.