Yesterday in the morning Mr.T and I made our way to Kensington Market to pick up our dry goods and veggies for the week. The weather continues to seesaw between hot and cold as the temperature rose again this weekend for unreal November temperatures.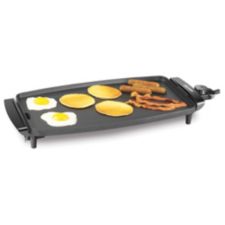 After the market Mr.T needed to go to work so we walked over. While he was at work I walked down to Bed, Bath & Beyond and then Canadian Tire on a quest for an electric griddle. I found one on sale at Canadian Tire then made my way back to wait for Tony while he finished what he had to do at work. I wanted the electric griddle because I have become curious about encaustic painting. The technique is one I never learned at art school and I am curious to play with it and see how it works.
Making our way home, Mr.T's foot was bothering him so we decided to stay in for the evening and wanted to ordered in some Indian food. The place we usually order from Gau Indian Village refuses to answer their phone so searching online I found another Indian place, Indian Grill that we decided to try. Located on Ossington it took awhile for the food to arrive but once it did we were happy with the results. We ordered some onion bhaji, a fish curry, some garlic naan and a beef and spinach dish for Mr.T. The food was really good giving us another Indian place for when we want to order at home.
After dinner we decided to watch a documentary on NFB about male prostitutes in Montreal called Men for Sale. Over the past few days I have been going through a list on Wikipedia of gay related films looking for gay films I haven't seen that I would like to see. I then check to see if any are on Youtube and then add them to a list to be watched. The NFB documentary consisted of male prostitutes talking to the camera over a year of interviews. Not surprisingly the film features discussions of violence, fear, drugs and addictions. While a really good documentary it is sad to see how the lives of these men changes from being in the sex trade.